Emergency and Disaster Procedures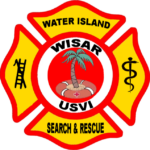 Hurricanes and tropical storms do not have to hit directly to cause severe damage. Damaging winds from storms whose centers are as far away as 200 miles can cause damage. Periods of severe activity can last as long as 24 hours.

AT ALL TIMES:

• Have covers or other protective devices for windows and sliding glass doors. Have a system to secure doors so that they do not blow open.

• Have food available for two to three days that doesn't have to be cooked. Canned goods for at least 1-2 weeks firmly suggested. Have at least 1 gallon of water per person, per day available when a storm is approaching.

• Have flashlights and battery operated radios with fresh batteries. Always have a fresh supply of batteries. Check operation of generator monthly, fresh gas every six months. Have heavy-duty extension cords available.

• Have at least two size 10 BC fire extinguishers in your house at all times. Check condition periodically.

• Keep and maintain a first aid kit that includes a selection of Band-Aids, gauze pads, adhesive tape, Merthiolate, antibiotic cream, roll bandage, medical alcohol and peroxide.

• Propane or charcoal cookers can be used for nearly all food preparation. Make certain that you have adequate supply of fuel.

HURRICANE PREPARATION:

• A hurricane watch usually takes place 36 hours before impact.

• A hurricane warning means that a hurricane is expected to strike within 24 hours or less.

• Tie down or secure items outside of house so they don't become flying missiles. Use storage areas under houses.

• Fill vehicle gas tanks and other fuel containers. Check batteries and oil in vehicles and boats.

• Obtain extra gas.

• Plug cistern inlets to avoid contamination of water supply.

• Arrange for safe keeping of important papers (insurance, medical, passports) and telephone numbers.

• Fill bathtub and other containers for spare water and for flushing.
• If power goes off keep refrigerators and freezers closed and covered. Shut off all circuit breakers until power is restored.

• Draw drapes and criss-cross glass patio doors with duct tape to minimize danger of flying glass. Remove and store insect aluminum screens and protect from wind damage (these screens will not protect glass windows in case of hurricanes).

• DO NOT seal up house completely. Low pressure created inside can blow out walls and windows. Leave a window or louver cracked on side of house opposite the direction of the wind. Continually monitor wind direction.

• DO NOT go outside of the house during a lull. Be watchful of storm surge or higher than usual tides near shorelines.

• Above all DO NOT assume that an incoming storm is an excuse for a party. Those of us who have experienced hurricanes know that we need to have our wits about us before, during and after the storms.

• The most essential tool for communication during a storm is a marine 12-volt, VHF radio. During a storm, channel 16 is alive with information, messages, and hourly updates concerning weather conditions. The storm location is continually stated. There are up to 100 channels where you can talk to anyone listening to their VHF radio. Rules of operation for this piece of emergency equipment come with each radio.

SHELTER:

• If you decide to leave your house, public shelters run by the Red Cross are on St. Thomas or you can go to the unsecured, temporary shelter of Fort Segurra or the concrete Quonset hut adjacent to the Sprat Bay boathouse. Ask for help if you need it.

• Take non-perishable foods or foods that don't need cooking, disposable tableware, cloth and paper towels, something to sit and lie on, blankets, towels, eye glasses, prescriptions, cooler, flashlight, candles or spirit lamps, games, books or other diversions. For sanitary needs take a spackle or other type of bucket, toilet paper, wash cloth and trash bags.

OTHER EMERGENCIES: Dial one of the Water Island Search and Rescue team at 340-642-5660 then call 911 from a land line or 340-776-9110 from a cell phone.

• The response from St. Thomas will take additional time due to transportation to Water Island.

• Water Island Fire Station will be the primary staging area in the event of an emergency.